House - made peanut butter and cacao, both roasted, blended with a touch of Himalayan salt to make all the flavors shine. The creamy and perfectly balanced filling is then covered in 70% dark chocolate.
NOTES: Salty, sweet, nutty, roasted
INGREDIENTS: Organic cacao nibs, organic cacao butter, organic peanuts, organic sugar cane, himalayan salt 
Regular price
Sale price
$8
Unit price
per
Sale
Sold out
*Our chocolates are not suitable for anyone with peanut or tree nut allergies. Made in a facility that handles peanuts, sesame seeds, and tree nuts. Store in a cool, dry place below 69F.
Share
View full details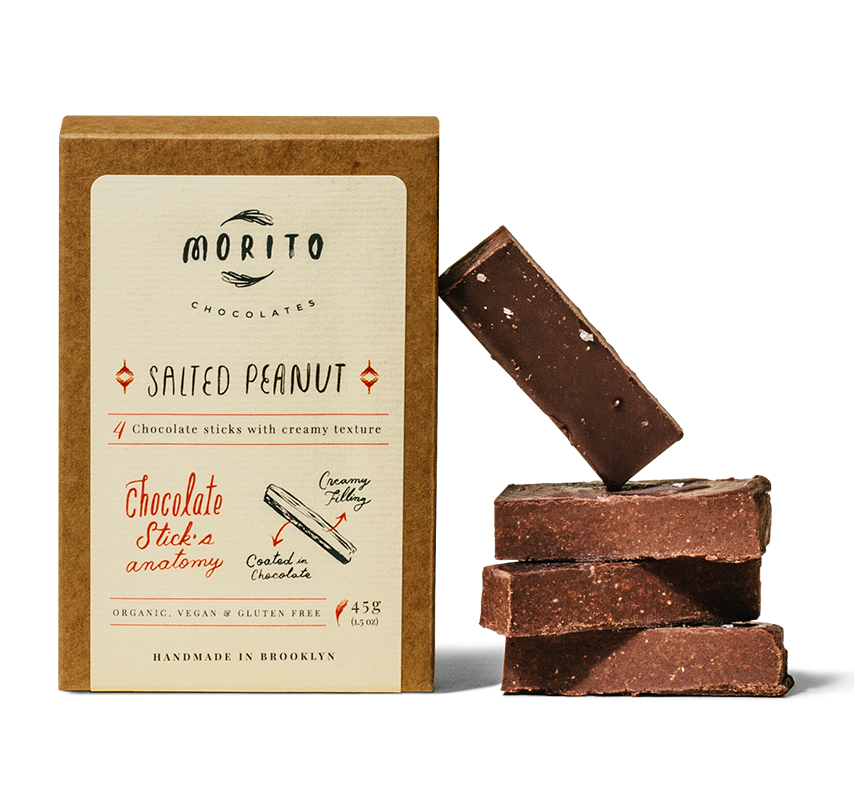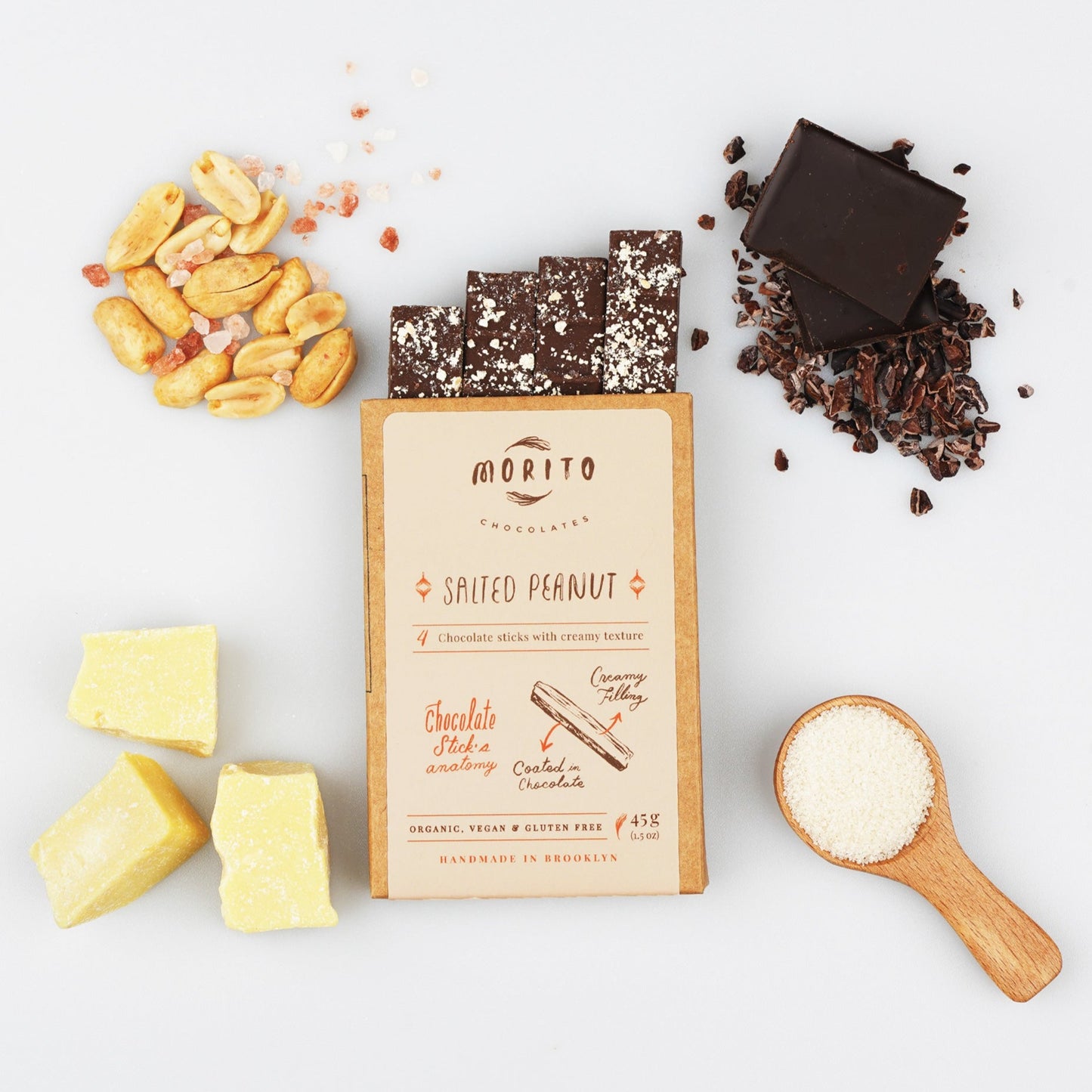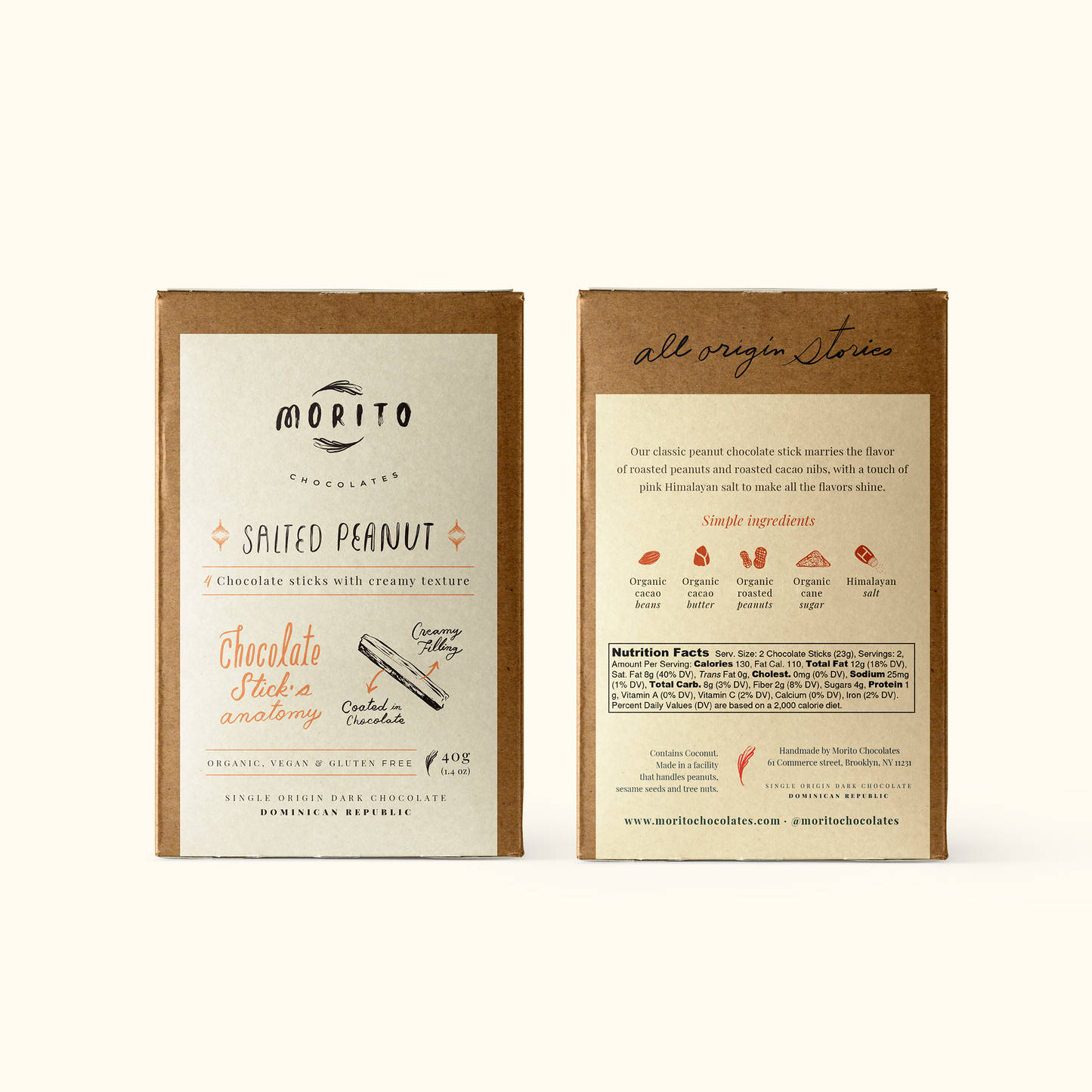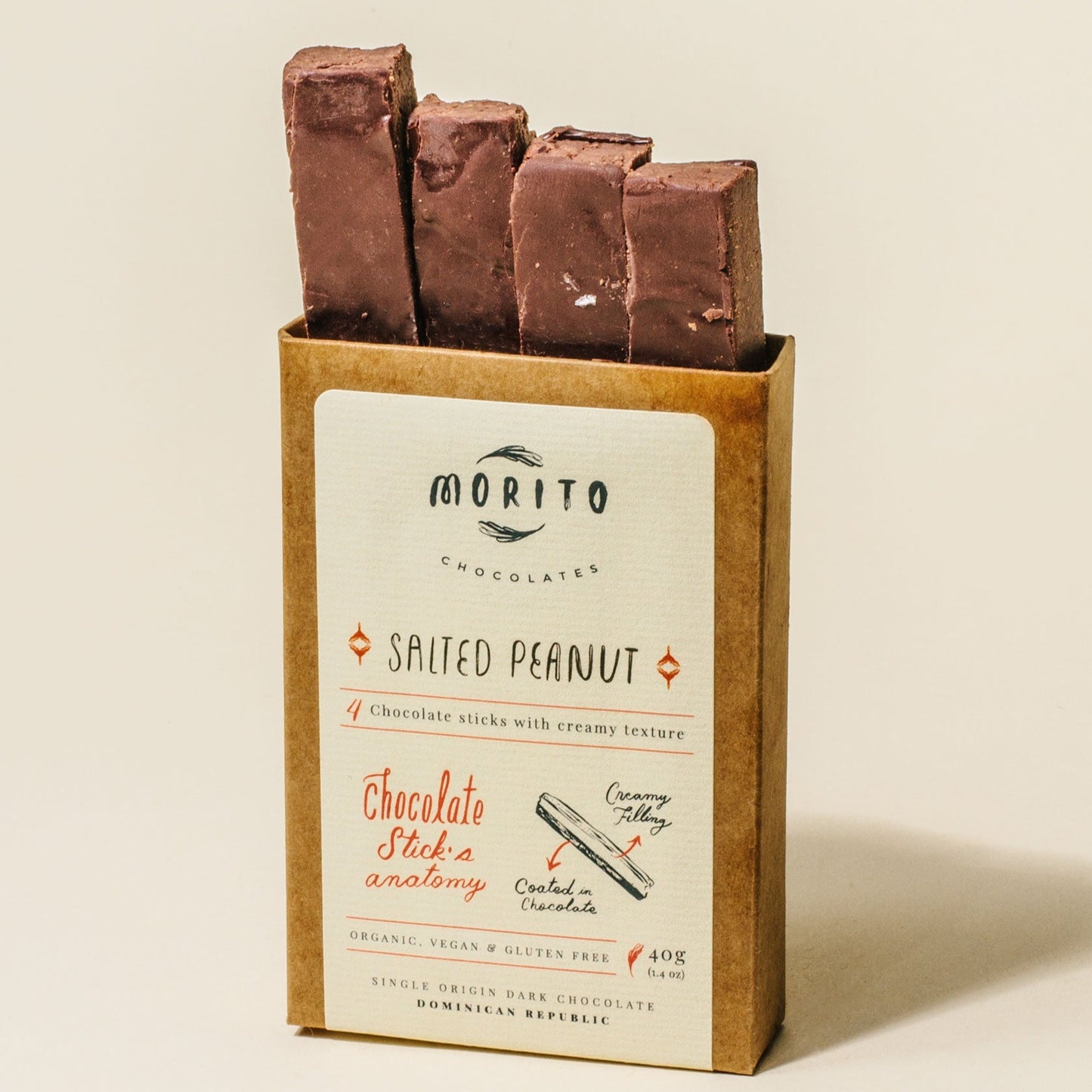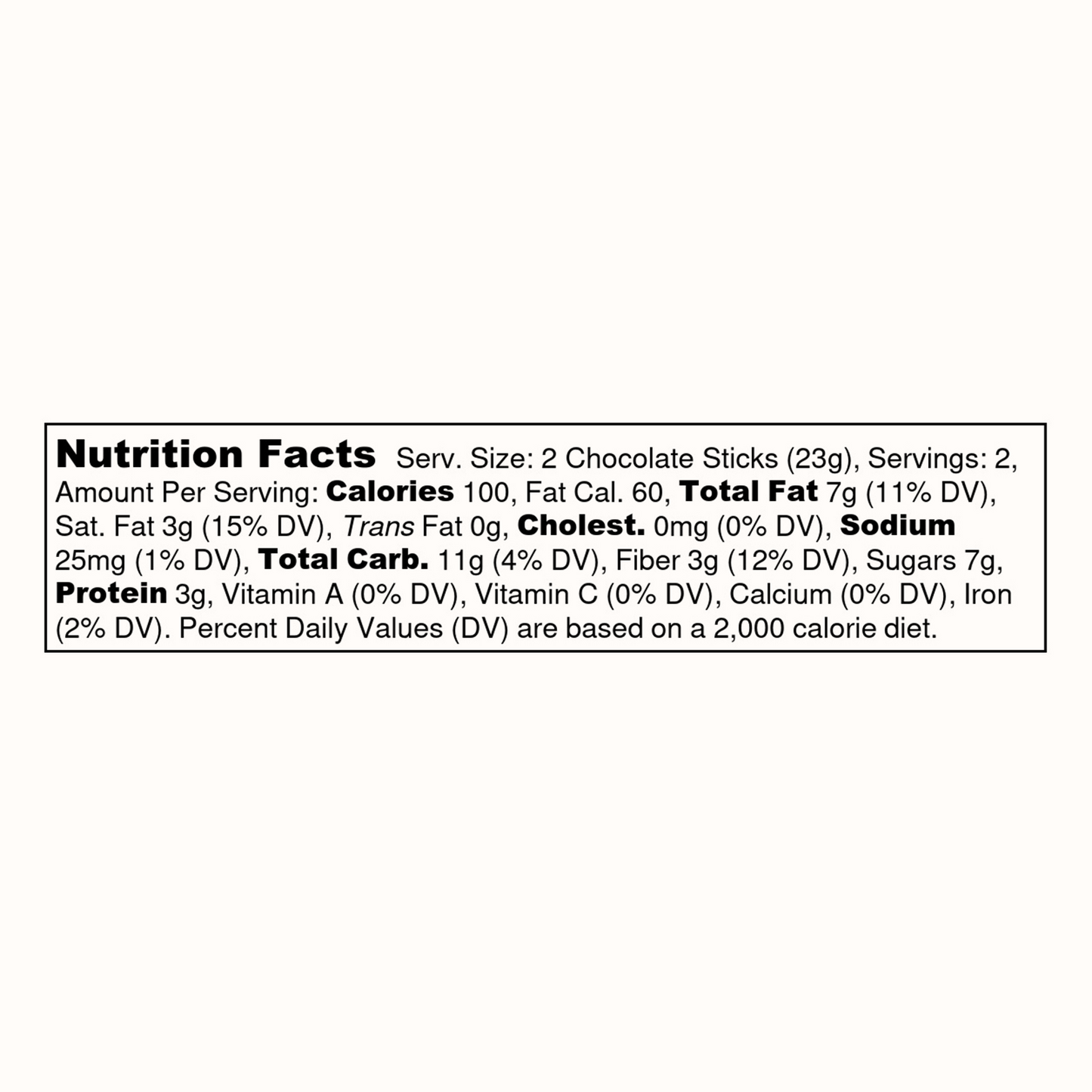 Customers' common questions
How long will it take my chocolate to arrive?

Expect it to take approximately 3-4 business days to arrive. 

Orders received by 12 pm EST Monday- Wednesday will ship the same day (weather permitting.)

Orders received on Wednesday after 12 pm EST or weekend will be processed the following Monday.
Is Morito chocolate safe for people with allergies?

Our chocolate is both vegan and gluten free. Our product is not suitable for people with peanut of or tree nut allergies, however. If you are aware of any allergies, please be responsible when purchasing chocolate. You can find a detailed list of our ingredients as well as an allergen disclaimer in the description of our chocolates as well as on our packaging.
Are all the ingredients organic and fair trade?

Yes, we want to ensure ethical labor practices in every aspect of our product. All our cacao, sugar, and other ingredients are organic as well as responsibly and sustainably sourced.
How can I storage Morito Chocolates?

Our product can last up to 9 months after purchase. We suggest keeping it at room temperature, or in a cool, dry place below 69f.
My favorite!
I loved this flavor and its my favorite by far. It isn't too salty, and the peanut is smooth.
Arrived melted
Sadly my recent order arrived melted. Since it was only for me, I refrigerated it and could enjoy the melted mass in each package. I know you can't control the weather or the shipping conditions, but I do wish it could have been sent with a bit of dry ice or in an an insulated package. I would not have been able to use these as gifts.
THE BEST!!
Priscilla and I worked at a Brooklyn chocolate factory together. When she told me that she was starting her own chocolate company, it was at the same time I was starting my own elopement/wedding chapel. I knew how on point her skills were in the factory, so I just assumed her personal chocolate would be even better, and I decided that Morito would be the gourmet chocolates that would go in my chapel's gift bags. I'd say it was a leap of faith, but that would be a lie. I knew her chocolates would be amazing, and I wasn't wrong. They are silky, melt-in-your-mouth delicious, and even the packaging is clean and gorgeous. My couples are blown away by the quality of her small-batch, craft confections, and you will be too. (Pro tip: the Banana Tahini might sound like a weird combo, but it is DOPE. Try it!)
Best chocolates!
These chocolates are creamy, with a pronounce flavor. Probably the best chocolates I had so far!